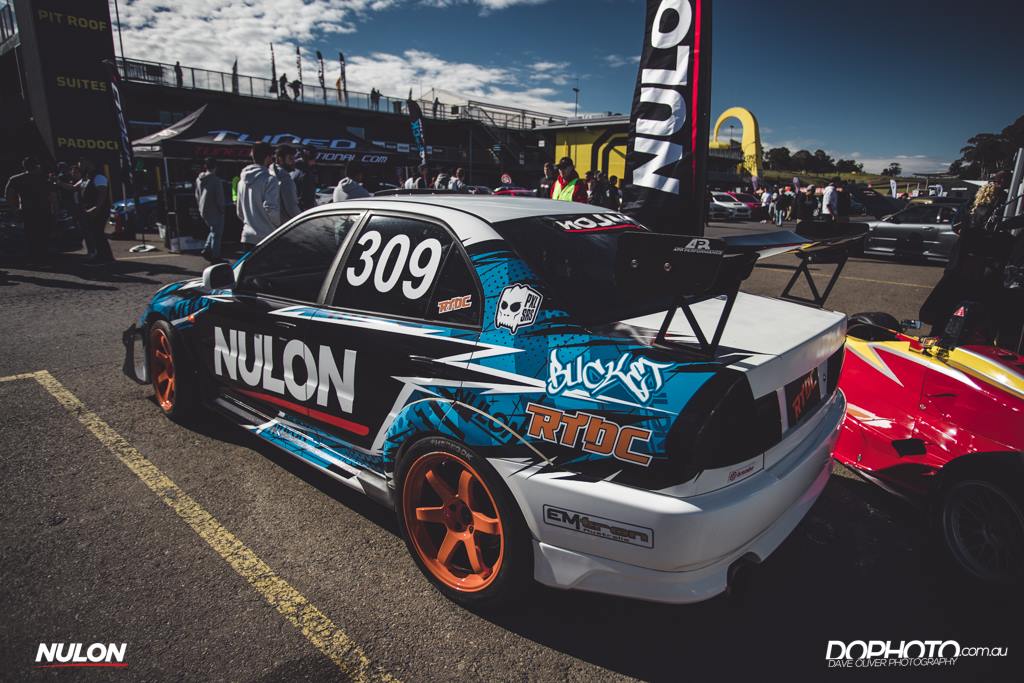 It goes without saying that NULON have been doing som extraordinary things in the grassroot motorsport sphere. The return to SMSP GP Circuit saw a record number of people through the gates, a rough measure of numbers had the crowd at around 3500 people. And what a spectacle was offered on the day!
In the center of the park NULON offered up passenger sessions on the skidpan. The skidpan was set up with two courses side by side. Each course having 4 different directions/paths. This meant that the flow of cars on and off the pan was crazy! As soon as one was off, the next one was on. Passengers got what they asked for...leaving the car with a massive grin on their face and a few with some wobbly legs.
Just off to the side of the skidpan was the Mighty Micra on the figure eight. The car had been lowered and the brakes slightly upgraded...but other than that the car truly was a handful of rolling weight. The times were tumbling and the competitive spirit of all participants pushed the Micra to new bounds. We were all astounded that at the end of the day the car still worked!
Of course the main spectacle was the racing. As expected the big boys brought all the fruit. Turbos that could swallow a small kid, brakes as big as trucks and wings that make aeroplanes look bland. Event the amateur guys put on a great show...seeing some of the rear ends of the cars squirm through turn 1 was a sight to behold. Commitment truly to the car and the hours of wrench time they had put in prior to race day.
Finally as always the crew from Tuned threw together their show and shine. All the cars that have the fruit but are too well perfected to be put down the race track. A truly great turn out and some awesome examples of OEM supplied vehicles, and of course the owner tweaked versions.