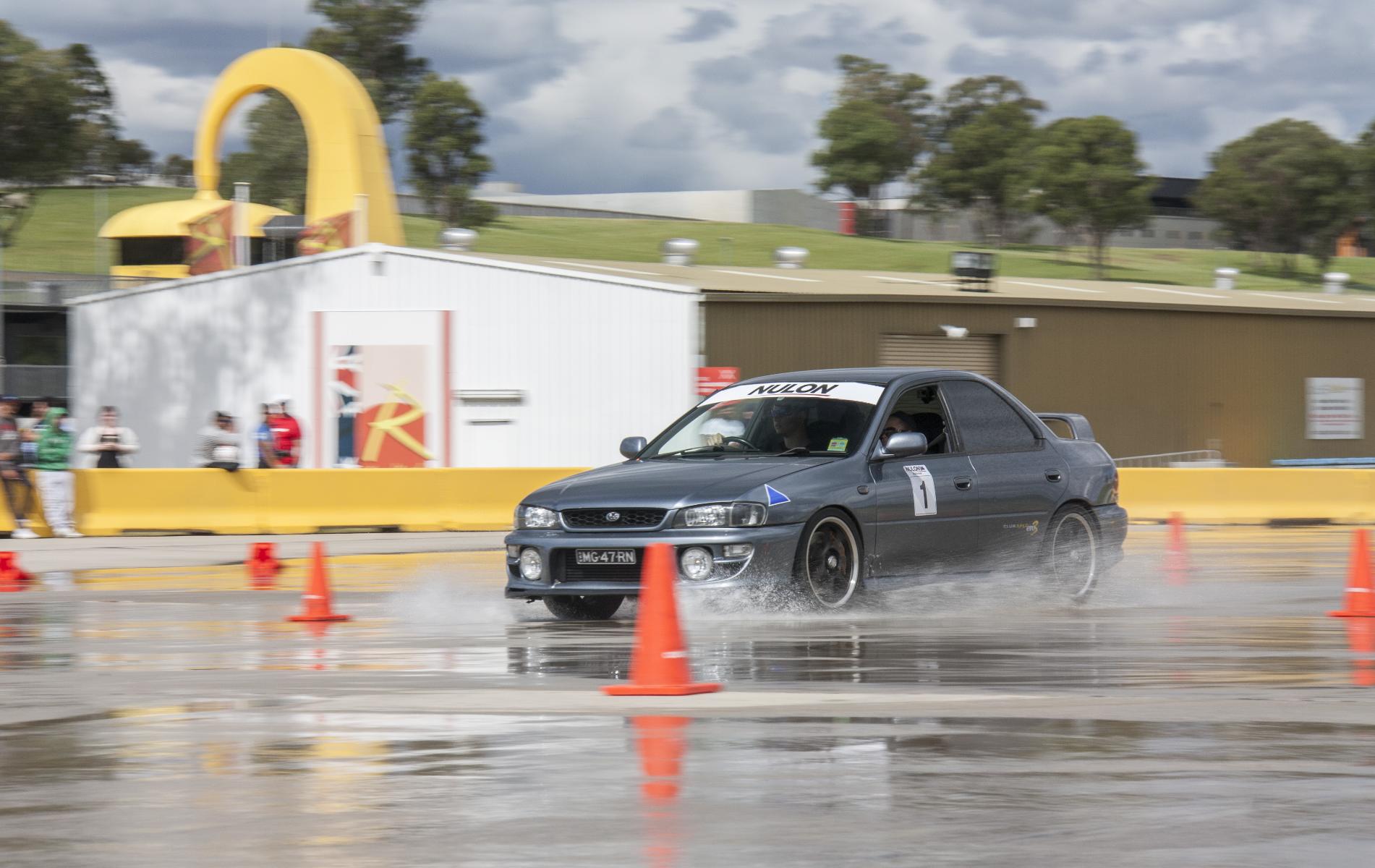 January 16th marked the first round of the Nulon Nationals for 2016 and the begining of our campaign to be the champions once again.
The competition changed for 2016 with the introduction of a new team and changes to the points system. This year there is no bonus points for return drivers and classes were introduced instead. These were 2WD Forced Induction, 2WD over 3.5l, 2WD under 3.5 and AWD with each class receiving 15 points for first, 14 for second all the way down to 1 point for last.
It's no secret that RTDC has a great array of cars suited to all of these classes and we took advantage of that sending our top 4 drivers into the rounds. Competition was hot from the moment the first cars hit the skidpan. The AWD class was dominated by The NSW WRX club however our very own Rob Benkovich held his own battling it out for first place with Adrian Vos.
2WD Forced Induction included returning champion Scotty Gibbs in his MX5 and was always going to be though to beat given his multiple national motorkhana trophies. RTDC's Andrew Crick was looking comfortable in the mix having taken out first place in our own motorkhana championship last year but unfortunately 2 errors on the same course pushed him down to mid field leaving him no choice but to battle his way back up the ranks.
2WD Under 3.5l saw the return of Dave Masing and his little lancer coope and he dominated the class from the beginning leave the other too chase him down.
2WD Over 3.5l had our RWD champion Nathan Aldous in his CV8 Monaro prove why he was there. This was the smallest of the classes but competition was there none the less with the like of Bea Yates in the mix.
By the end of the day RTDC was found at the top of the leaderboard, foloowed very closely by the WRX club. Rob Benkovich then went on to win himself a personal prize winning the "one hit wonder" full skid pan with a cracking time!
As is often the case with large events like these, a large show and shine was setup with over 500 cars setup and on display. A big thanks to all our team members for the awesome result and of course to all members for their continuing support, we had a vast array of cars to choose from.
Also a big thank you to NULON for their continuing support of amateur motorsport.
Official video by our friends at Speedrun