Details

Written by

Andrew Meier

Category: Nulon Nationals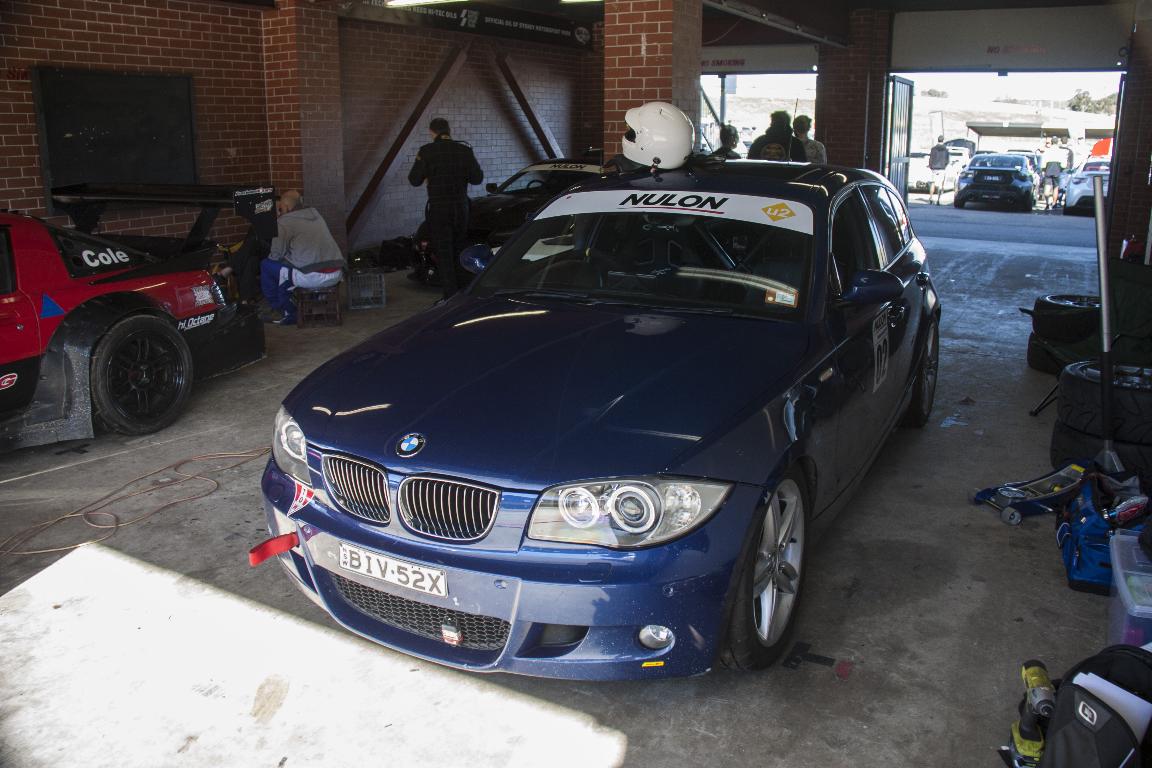 What a cracker of a day! Sun was out and there wasnt a cloud in the sky! What better way to start your weekend then with some motorsport.
Saturday (23/7/16) saw the boys from RTDC return to the grounds of Sydney Motorsport Park for a full circuit track day. What an awesome circuit, with its double apex corners, its high speed straight ending in a all in sweeping corner and of course its off camber over crest under the billboard.
The team for this event once again saw Danny Buneta and Matt Cole, however brought in to compete with a smaller engine category we had this beautiful BMW (pictured above). We had also planned to a Holden Monaro to cover another engine category, but due to a small mishap the call up went to Michael Hill. Unfortunately Michael was on used tyres, having not expected to have been called up to compete and also experienced some mechanical issues which ended his day.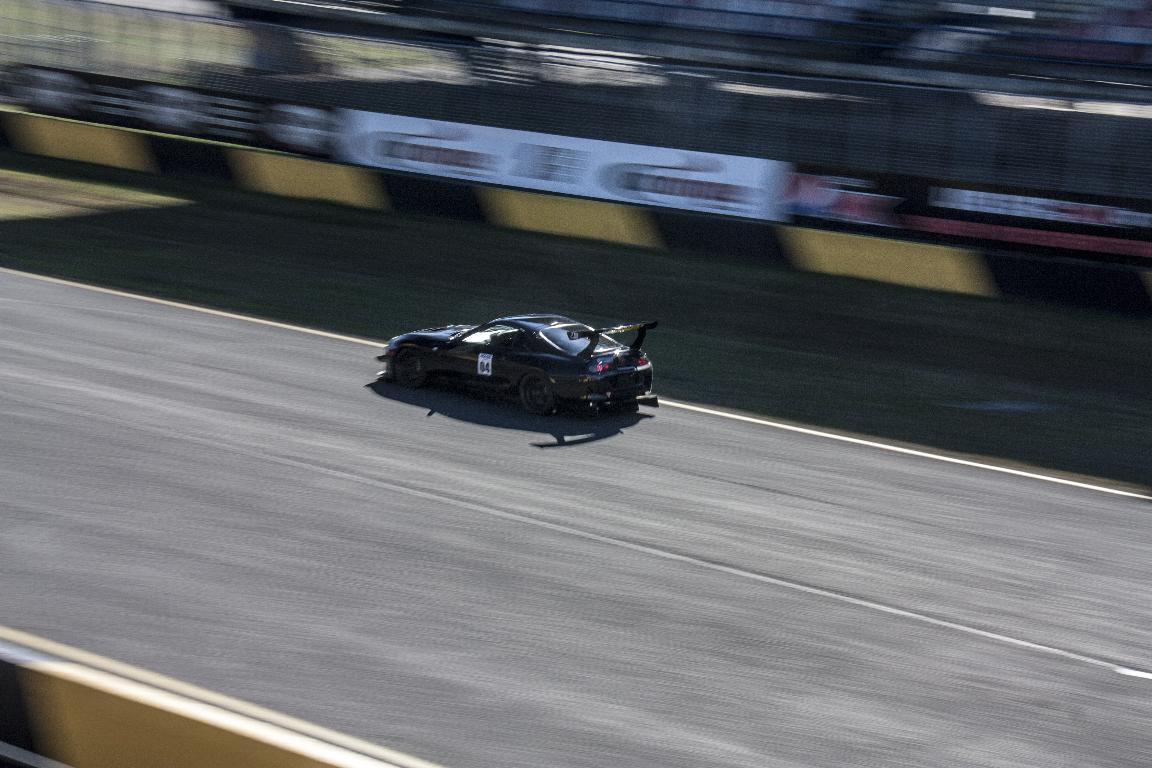 For the rest of the guys consistent laps were banked and for the most part things went according to plan. At the end of this round RTDC are still ahead, but the leaders are now beginning to bunch together.
And so it goes that it will all boil down to the final event, a drag race at Cootamundra. We look forward to going back to back, but recognise we could have some stiff competition!
Tuned x Nulon / Sydney / July 2016 from excessiveside+ on Vimeo.
Hits: 1172
Details

Written by

Andrew

Category: Nulon Nationals
RTDC Still Ahead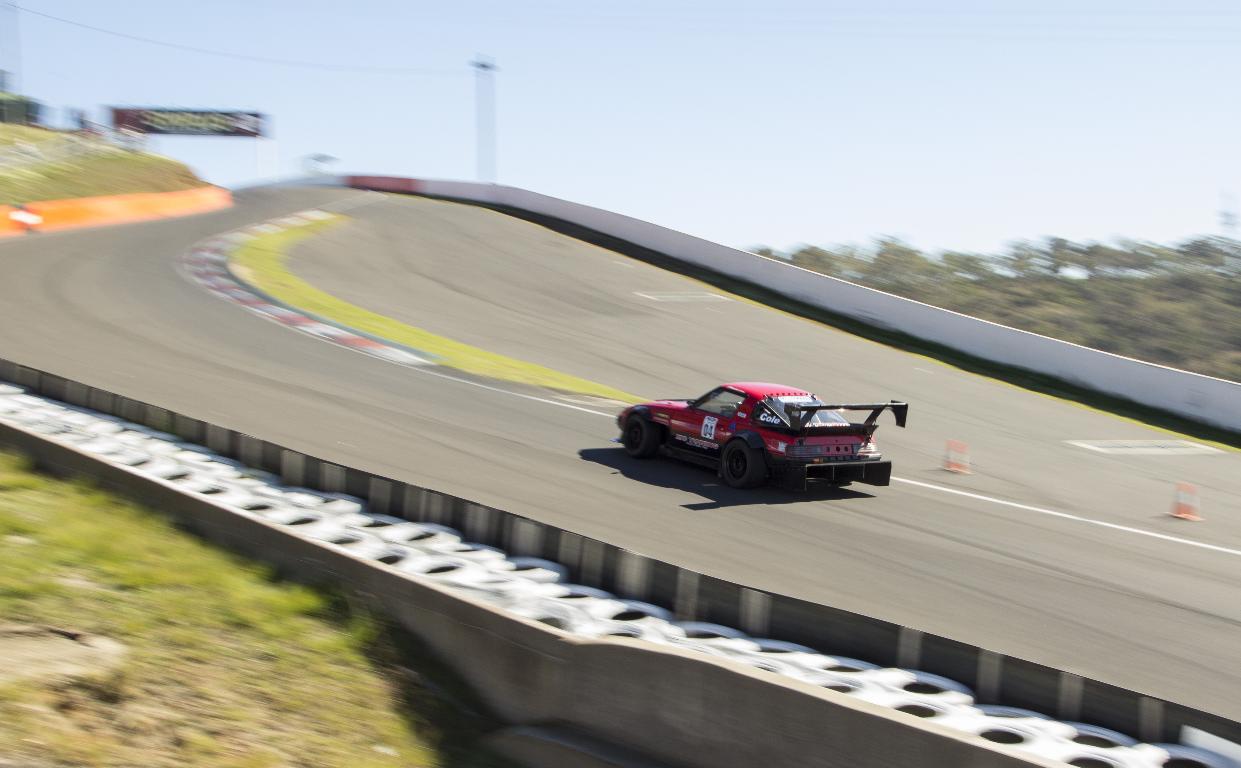 When people think motorsport in Australia, the ultimate track is always brought up as Mt Panorama. With Nulon's Round 3 we found ourselves smack bang in the middle of Bathurst with a nice brisk breeze and a full sun in the sky.
On the Saturday racing, the awe inspiring downhill section of the circuit was reversed and turned into an uphill. Very early on there were quite a few people pushing their cold tyres to the limits, and unfortunately paid the consequences. After a few more sessions, the drivers began to figure out how to get some warmth into their tyres and with that the times began to fall.
The RTDC team included Michael Hill in his Nissan Skyline V Spec II, Matt Cole in his highly modified Rx7, Danny Buneta in his animal Toyota Supra, and punching well above his weight Dave masing with his mighty NA lancer!
A very good effort was put in and by the end of Saturday the times were there on the list. Sunday saw a return to the mountain, but this time the standard climb of the mountain. The racing was fierce and saw some high speeds achieved up the top.
By the end of the weekend, RTDC have found themselves at the top of the board and we hope to continue this good run of fortune into Round 3!!
Hits: 1408
Details

Written by

Media & Events

Category: Nulon Nationals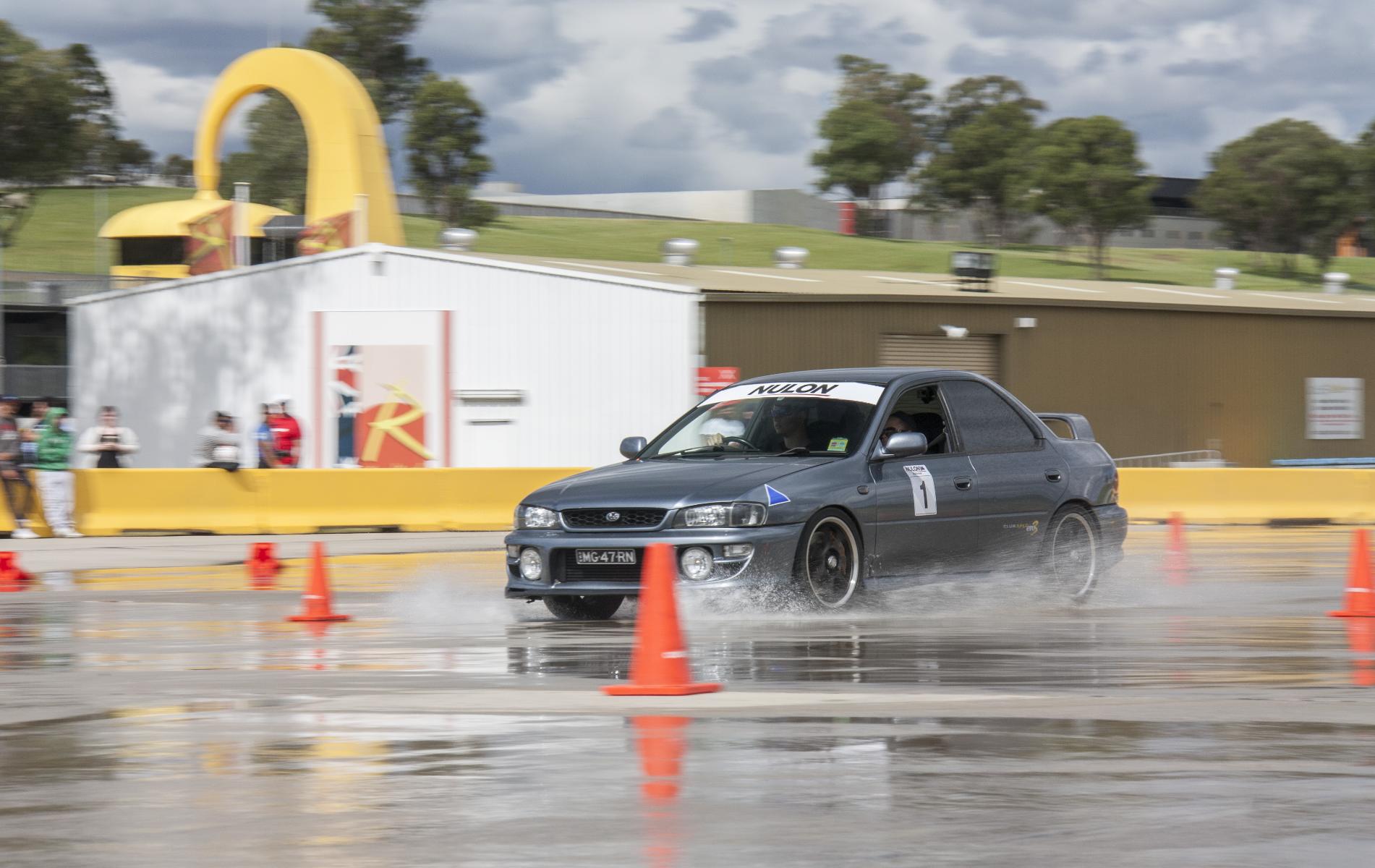 January 16th marked the first round of the Nulon Nationals for 2016 and the begining of our campaign to be the champions once again.
The competition changed for 2016 with the introduction of a new team and changes to the points system. This year there is no bonus points for return drivers and classes were introduced instead. These were 2WD Forced Induction, 2WD over 3.5l, 2WD under 3.5 and AWD with each class receiving 15 points for first, 14 for second all the way down to 1 point for last.
It's no secret that RTDC has a great array of cars suited to all of these classes and we took advantage of that sending our top 4 drivers into the rounds. Competition was hot from the moment the first cars hit the skidpan. The AWD class was dominated by The NSW WRX club however our very own Rob Benkovich held his own battling it out for first place with Adrian Vos.
2WD Forced Induction included returning champion Scotty Gibbs in his MX5 and was always going to be though to beat given his multiple national motorkhana trophies. RTDC's Andrew Crick was looking comfortable in the mix having taken out first place in our own motorkhana championship last year but unfortunately 2 errors on the same course pushed him down to mid field leaving him no choice but to battle his way back up the ranks.
2WD Under 3.5l saw the return of Dave Masing and his little lancer coope and he dominated the class from the beginning leave the other too chase him down.
2WD Over 3.5l had our RWD champion Nathan Aldous in his CV8 Monaro prove why he was there. This was the smallest of the classes but competition was there none the less with the like of Bea Yates in the mix.
By the end of the day RTDC was found at the top of the leaderboard, foloowed very closely by the WRX club. Rob Benkovich then went on to win himself a personal prize winning the "one hit wonder" full skid pan with a cracking time!
As is often the case with large events like these, a large show and shine was setup with over 500 cars setup and on display. A big thanks to all our team members for the awesome result and of course to all members for their continuing support, we had a vast array of cars to choose from.
Also a big thank you to NULON for their continuing support of amateur motorsport.
Official video by our friends at Speedrun
Hits: 1785
Details

Written by

Media & Events

Category: Nulon Nationals
RTDC Team Application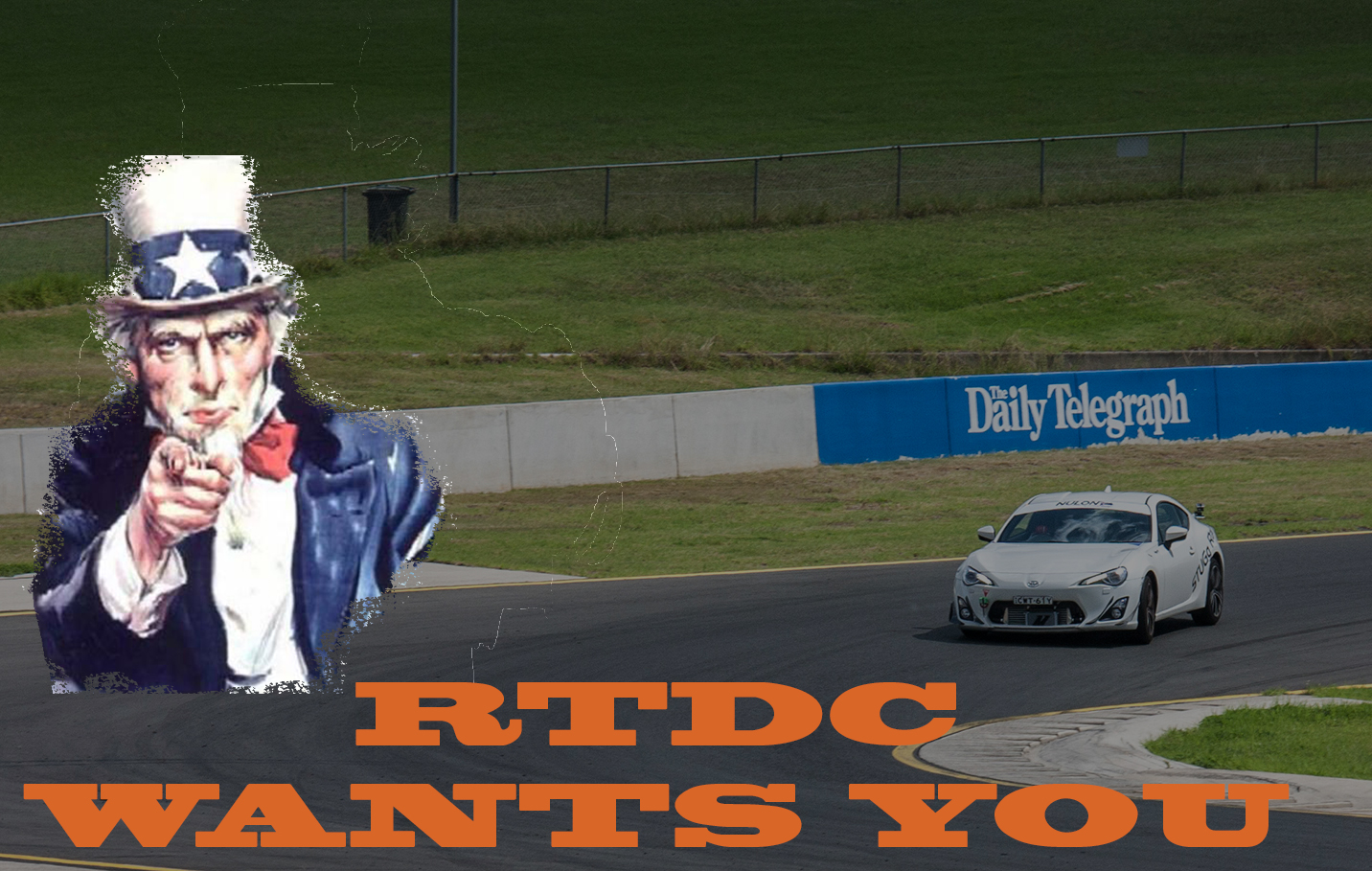 At this stage Nulon has made known 3 events and dates. We are still potentially looking at a drag event at Eastern Creek or Cootamundra, however this is unconfirmed.
For those of our members who would like to participate, could we please get you to list the events you can commit to and then expand as to the vehicle you will be using. The reason for this is that Nulon have changed how the competition is run and will mean using a wider range of cars can give us a better chance at defending the title.
Please supply us with as much detail as you can (ie number of skid pan days attended, track times, experience etc)
16 January – Motorkhana
14 May – Bathurst Hill Climb
23 July – Eastern Creek SMSP Grand Prix Track Race
TBA - Cootamundra Airport Drag
Please email events@rtdc.com.au for enquiries or to make an application

Hits: 1291
Details

Written by

Matthew Crozier

Category: Nulon Nationals
Cootamundra. A quiet country town with a population of approx 5600 people home to some fantastic twisty roads & vast golden fields on canola. Generally speaking it's the not destination for petrol head, but on the beautiful day that was Saturday 26th October 2015, it was home to the finale of the 2015 Nulon Nationals.
A field of some 60 competitors over 9 clubs came from far & wide to compete with event being held at the Cootamundra airport. The overall results were based on a 400m time & a 500m trap
Hits: 1725