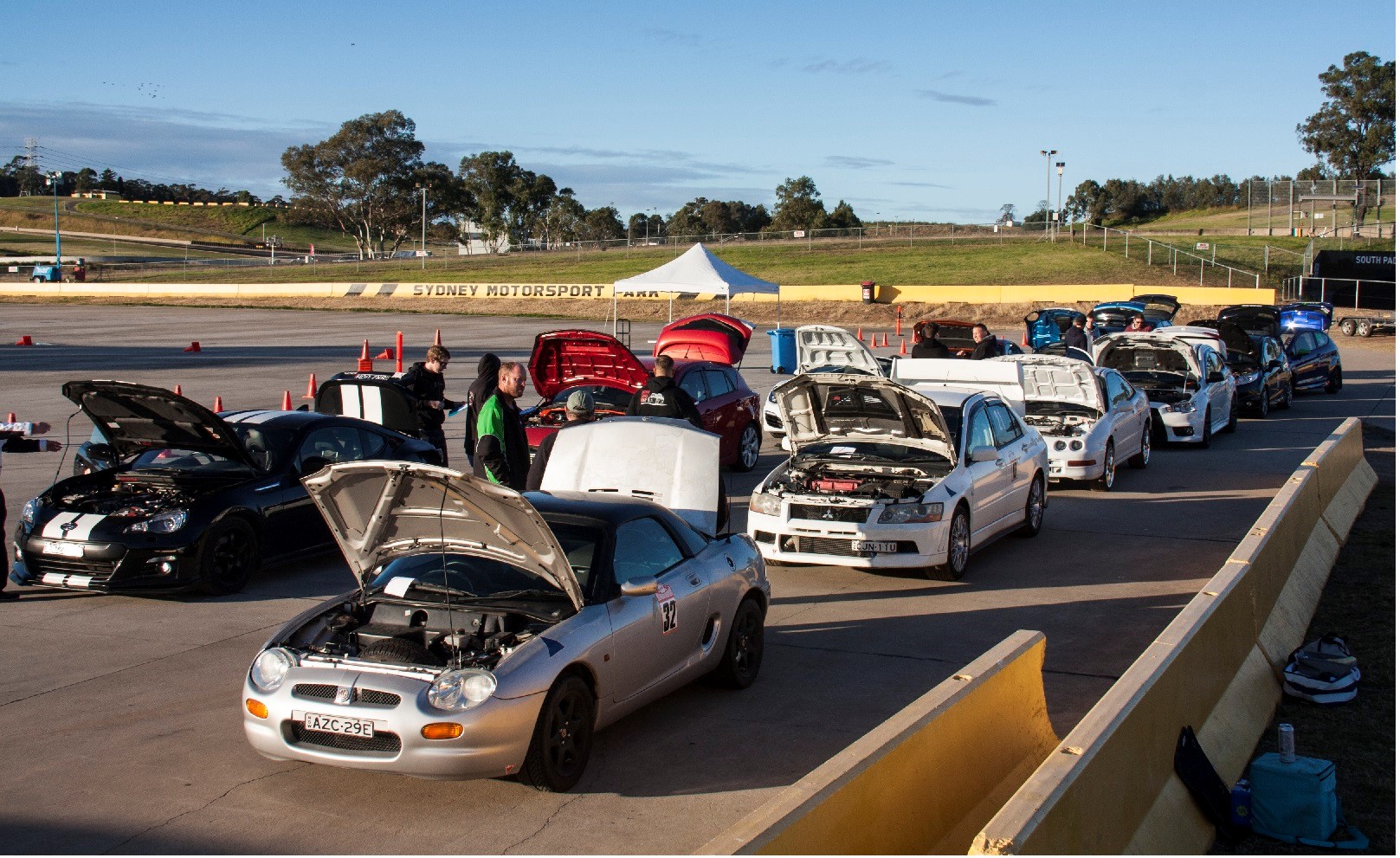 As with all of our events, scrutineering was first on the agenda. With the sun out and with the help of a multitude of members, the scrutineering was over with plenty of time to spare (a big thanks to all of you). And so it was onto the competition at hand.
This event saw the return of some of our longer serving members, and also a few new faces. We we found almost the entire Hill family competiting, the MG, the GTR34, the honda and the evo. A true motorsport family.
The day ran smooth and from all reports the full pan was a little trickier than they had first thought. The heavens smiled down on us and it was a great day to be out on the pan. Not long now until Nulon Nationals, where we will be holding a passenger skid pan, another chance for members to show their skills.