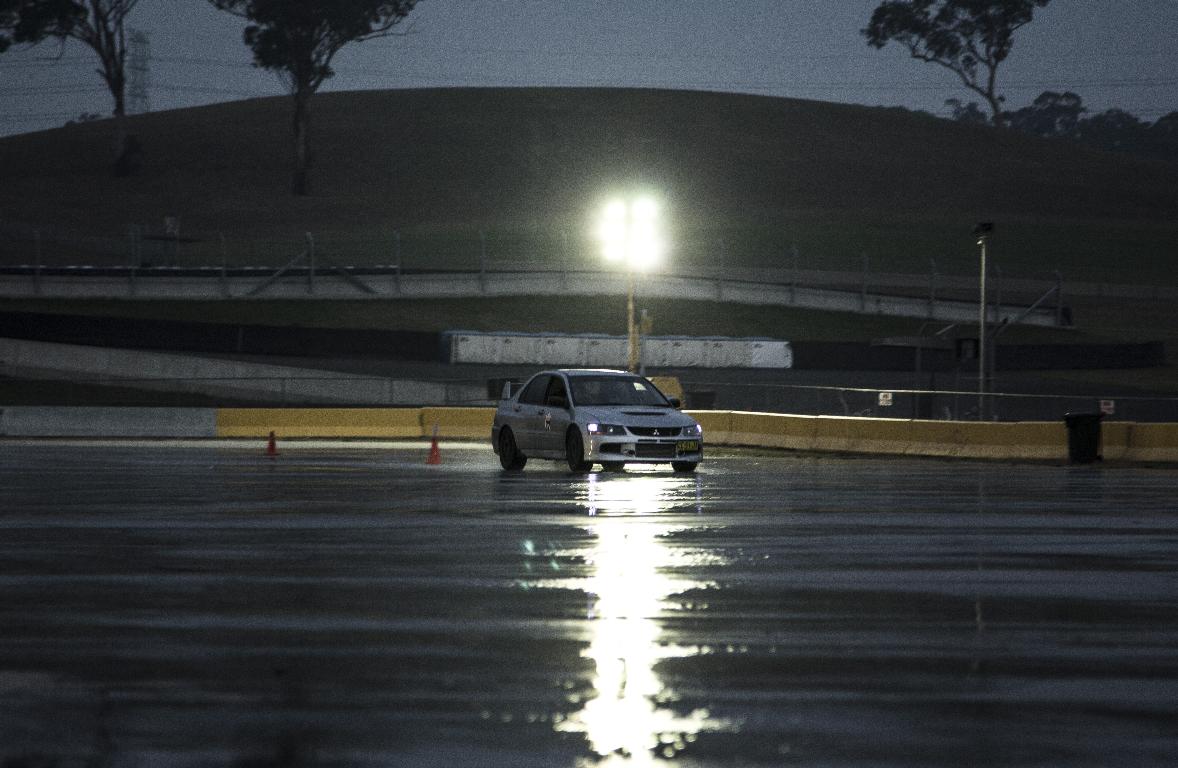 The first part of May saw the return to the skid pan for our Motorkhana Championship. This time around the day had a very delayed start, which meant we were destined for a twilight finish.
The morning consisted of an introductory to skidpan. This saw some women and children take to the skidpan to feel what it was like to take part in motorsport skidpan events. Although the circuits were of an easy nature it was good to see everyone really getting into it and beginning to push the car further and further as they began to understand how the car responded.
As per all our Motorkhana events we were fully booked. We had a vast array of cars, with some new to the skidpan scene.
As always our number one motorkhana specialist Rob Benkovic was on song, but he was being pushed very hard by a few other of the Subaru breed.
With a major power difference between himself and the four AWD vehicles ahead of him, Phillip East in his Mini Cooper S put in a valiant effort and showed to us his extreme expertise behind the wheel clocking up a 5th place finish.
The final skid pan of the day, the full size khana circuit was something to behold. With many of the participants confused by the random looping found at one point of the circuit, the competition became intense to ensure that the correct path was taken. Many "wrong ways" were recorded, but by the end all completed the circuit even with the limited light.
Thanks to all of you for your participation and we hope you enjoyed the twilight part of the event. We look forward to possibly having another one next year for you!