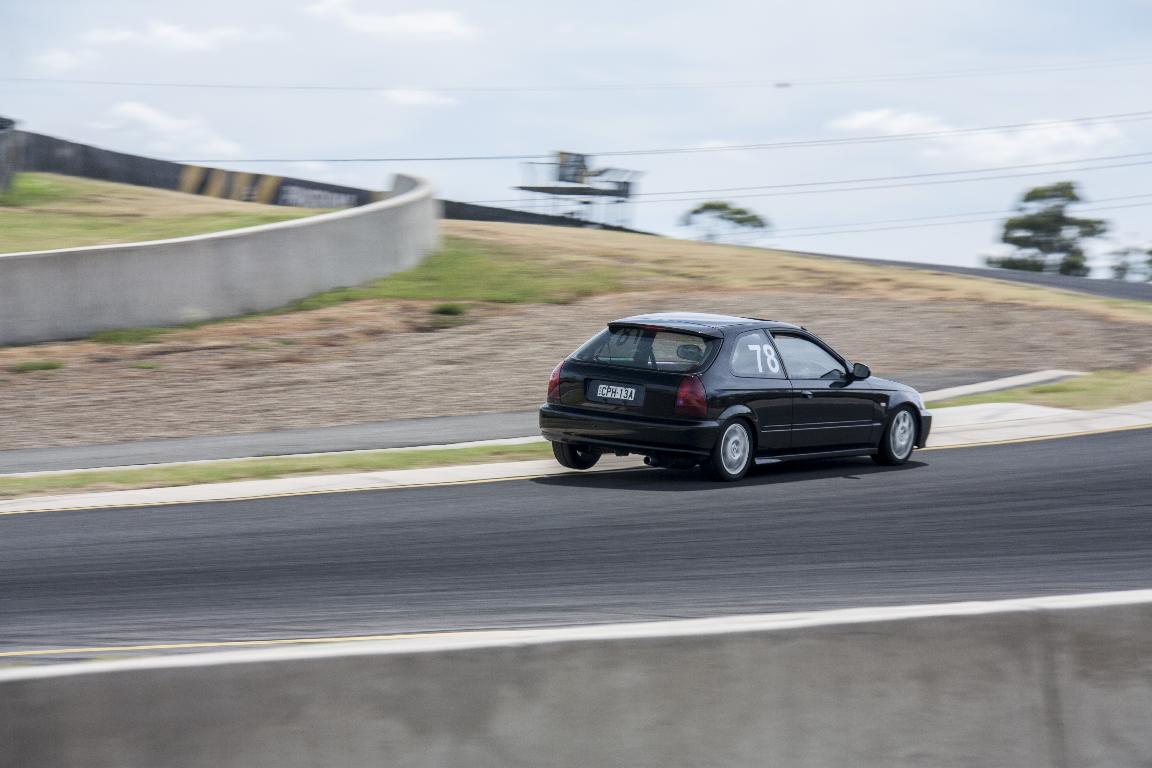 The 13th of March saw RTDC hold their first track day for the year. With all 80 positions for the track day selling out in 3 days, we knew that we were going to be on for a crazy and action packed day. The weather turned on the goods and the track was ready for some action.
Starting the day off with a sighting lap was a first for us. With so many new drivers attending this event we had some really good feedback about being able to see the circuit at a slow speed before giving it hell.
It was good to see some of the smaller cars pushing really hard and of course the all-wheel drive vehicles gripping like crazy. There was a really positive vibe coming from the pits and we could sense that all participants were having a good time.
Once again we thank all of the participants for their attendance and for the most part their cooperation with our track rules.
Keep your ear to the ground; our next track day is in November. But in the meantime get involved in the Interclub Supersprint, your chance to have a track day at a good price alongside other drivers who understand the track.
So next year is going to be another epic year of motorsport. With that in mind, we have added a twist to the motorkahna championship. With the points difference between 1st and 3rd place (after all events) being so close, this twist could potentially alter who gets the trophies. We have also added a track championship that will be run within the interclub events. See how things will be next year below.
Motorkhana championship
We are happy to announce that we have added a 5th round this year. Yes RTDC will run our 4 events as normal with our full pan craziness, because we know you all love it, however for 2016 the 86 club have extended us an invite to 2 of their twighlight motorkhana events. One of these is primarily a drift event, but the other will be traditional motorkahna style. This will be the event we add to our championship.
So how it works....
Venue: Dooleys Waterview Silverwater
On Saturday 29th November the Road and Track Drivers Club held our end of year presentation night, which we also rolled into our Christmas Party. It was a great chance for competitors to unite and have a good chat with each other and look ahead to the next season.
We will be endeavouring to continue this event as it was well recieved and also allowed some members to meet some of their competitors.
Round 4 Motorkhana 2015

Well what an end to the championship that was! Im sure all of those of you who were present could feel the suspense, as each member took to each course as if there were only 1 point separating them.
RTDC were proud to have a junior attend our event, and what a surprise he was. Kye ended the day 27th out of 35 participants. Kye's Toyota Starlet was on song all day and didn't let up. Admittedly we were very cautious and sceptical about having such a young driver, but after a few