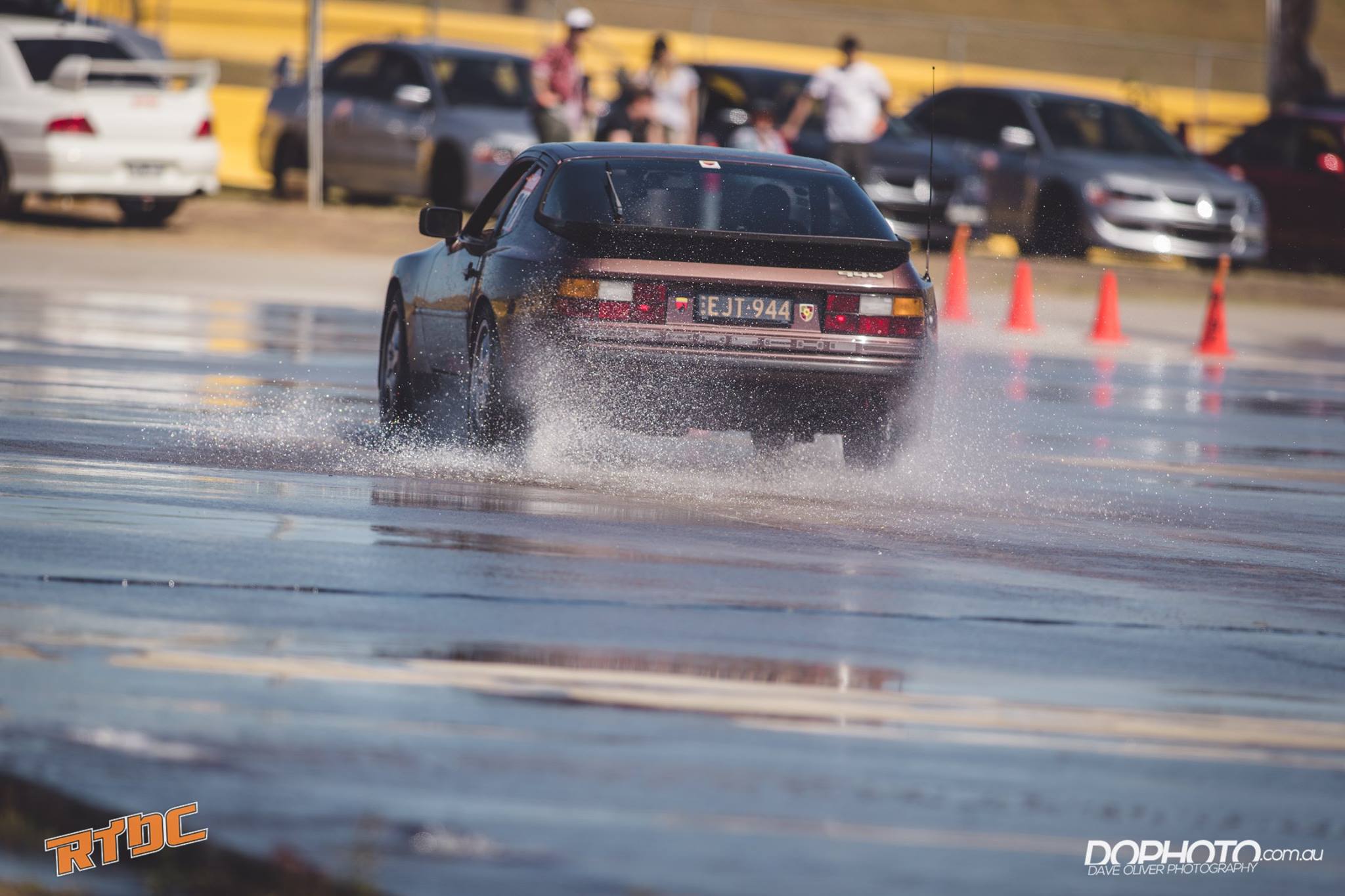 What a day!
Not only was the sun shining, but the wind was blowing....so much so that our tent chose to pack itself up and head home. A big hats off to the volunteers who braved the horrendous blazing sun and skin tearing winds to keep all competitors up to date with timing and of course to make sure the day ran smoothly.
By all reports the day was once again a great success (I sound like a broken record!). We had a few of the familiar faces, but also some new ones. For a change up, Dave from DOPhoto came and carved up the media scene with some epic photos. We will sure be in touch again for his awesome camera work.
As good as the day was, its sad to say that thats the last event for the year.
Hope to see you at the presentation for results, trophies and maybe a beer!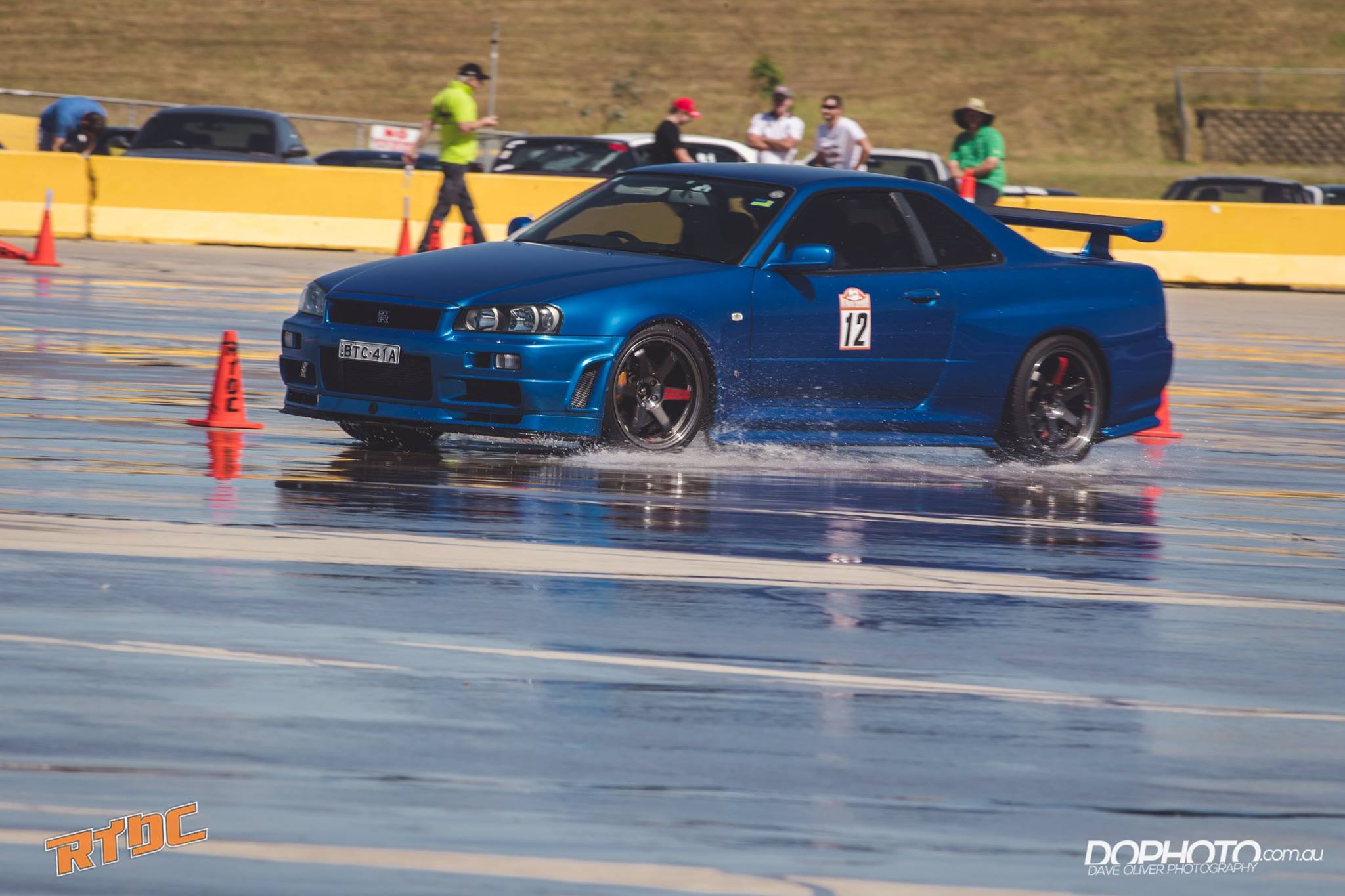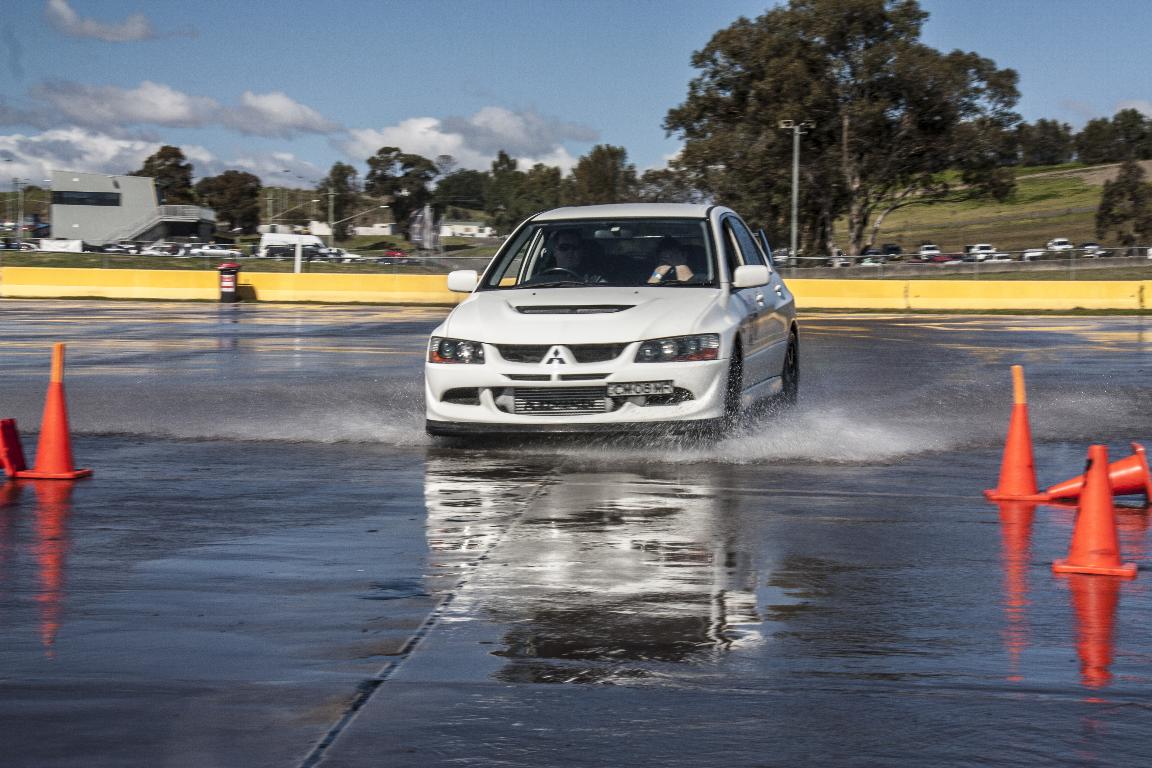 The day started off with a buzz! After the unusually large delay between round two and this round, the anticipation and energy was electric amongst all competitors. A little bit of niggle was exchanged and off we went on the pan.
Running side to side for this event the large concrete barrier was a little too close for some peoples comfort, and fortunately everyone drove accordingly. Many of the circuits that were run required continual pirouettes of cones and for those who didn't have a passenger or it was their first time, they found it very hard to keep to the course.
The full skidpan was donated to us by our lead motorkhana driver Rob Benkovich. Incorporating all aspects of motorkhana car control: weave control, rotation control and of course just general course following skills. Another full pan that started off with a lot of unknowns but after one run all competitors knew what had to be done and things got competitive.
As results show the AWD guys were led once again by Rob Benkovich, this time however Nik Stanyer was right on his heels. Morgan Skelton was up there also in his WRX. This category is going to really come down to the line in round 4!
The FWD group saw Philip East in his Mini Cooper top out the round. It almost seemed like no-one was in his league. Judging by how this category has rotated through winners its anyones guess as to who is leading the table.
In the RWD class the GT86 seems to have been the model of choice, taking out the first few places. Its going to be tough to compete with them but there are a few other skilled drivers in the class who might have something to say in round 4.
All in all it was another great event. Luckily the threatening clouds never unleashed however the breeze had a bit of chill to it. Until Round 4!!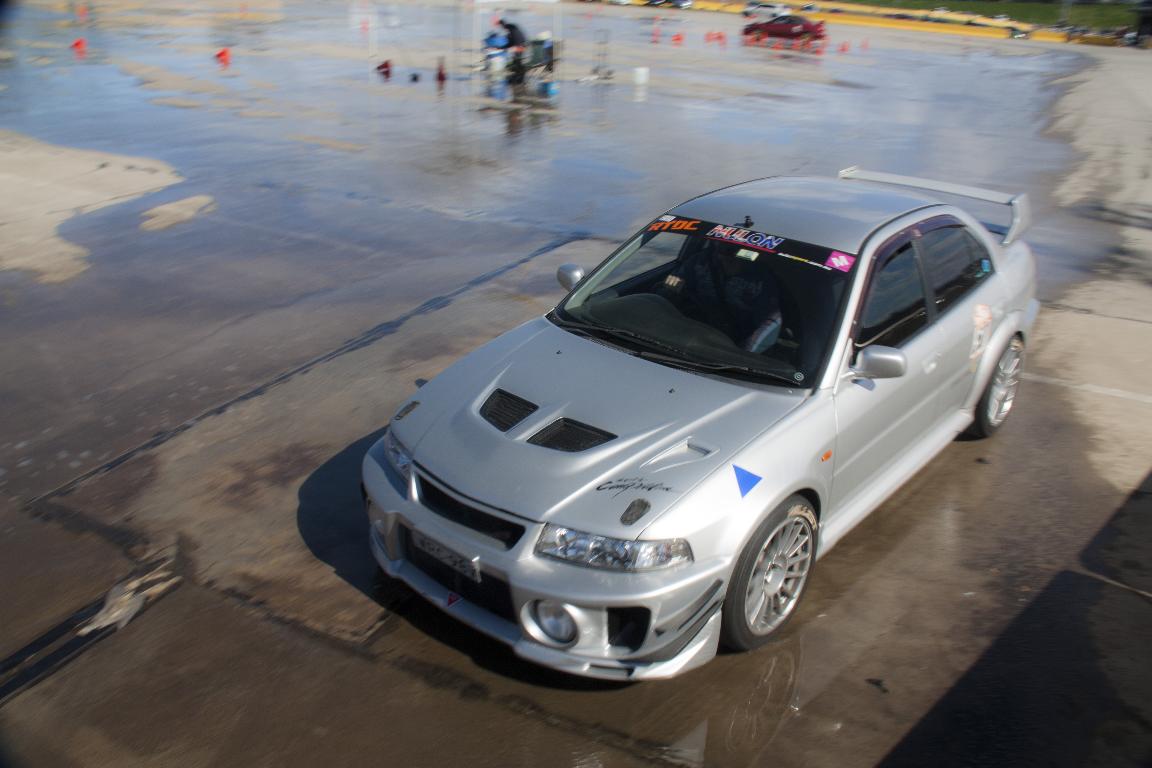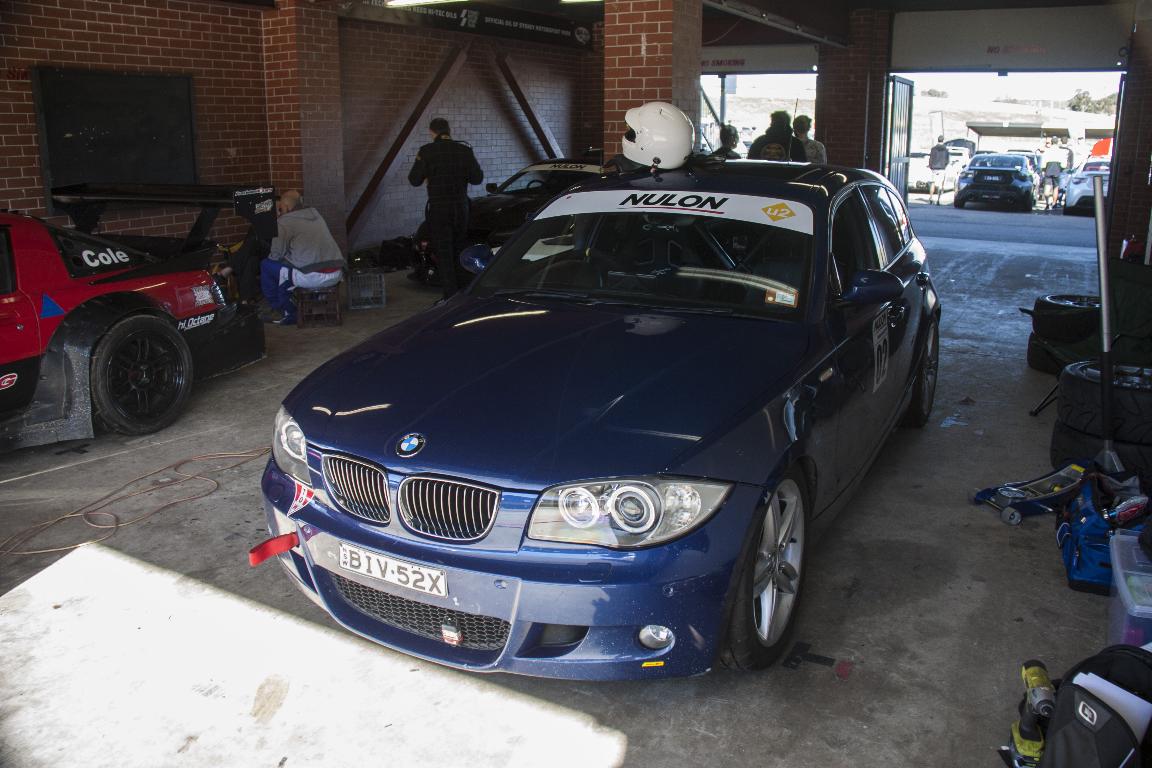 What a cracker of a day! Sun was out and there wasnt a cloud in the sky! What better way to start your weekend then with some motorsport.
Saturday (23/7/16) saw the boys from RTDC return to the grounds of Sydney Motorsport Park for a full circuit track day. What an awesome circuit, with its double apex corners, its high speed straight ending in a all in sweeping corner and of course its off camber over crest under the billboard.
The team for this event once again saw Danny Buneta and Matt Cole, however brought in to compete with a smaller engine category we had this beautiful BMW (pictured above). We had also planned to a Holden Monaro to cover another engine category, but due to a small mishap the call up went to Michael Hill. Unfortunately Michael was on used tyres, having not expected to have been called up to compete and also experienced some mechanical issues which ended his day.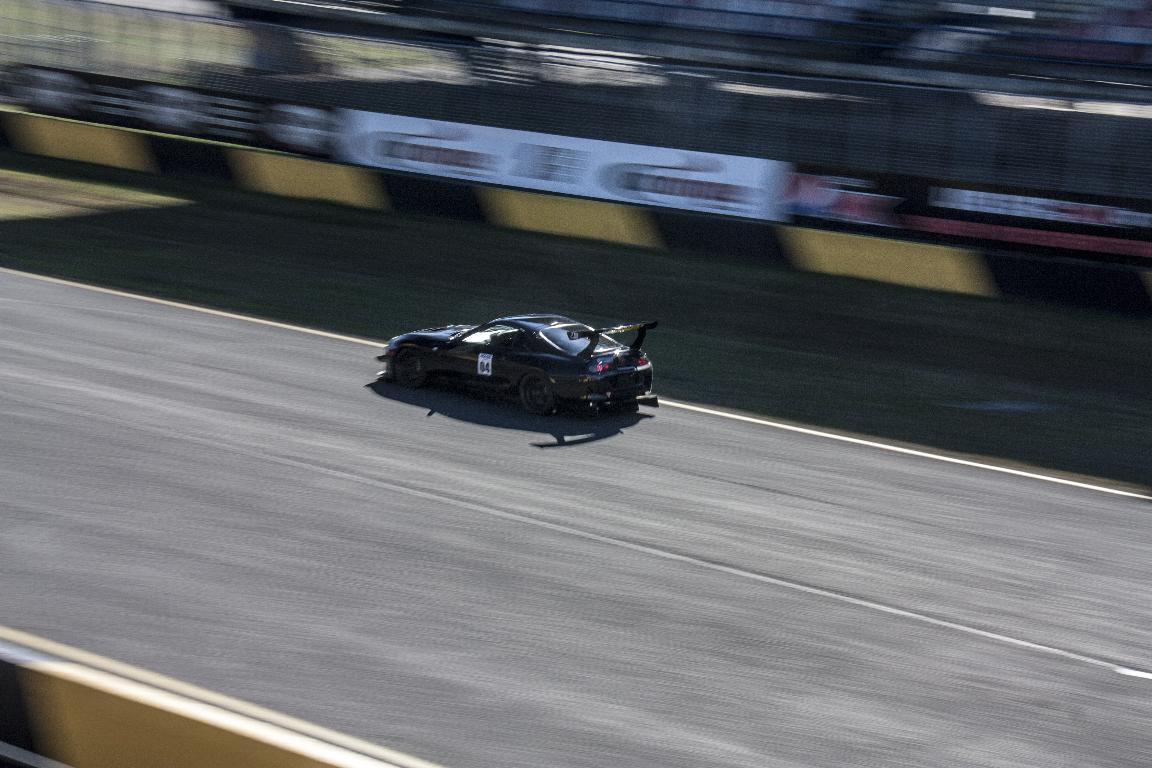 For the rest of the guys consistent laps were banked and for the most part things went according to plan. At the end of this round RTDC are still ahead, but the leaders are now beginning to bunch together.
And so it goes that it will all boil down to the final event, a drag race at Cootamundra. We look forward to going back to back, but recognise we could have some stiff competition!
Tuned x Nulon / Sydney / July 2016 from excessiveside+ on Vimeo.